I've been working on this costume for a while now... and thought I'd share with my fellow Jareth fans!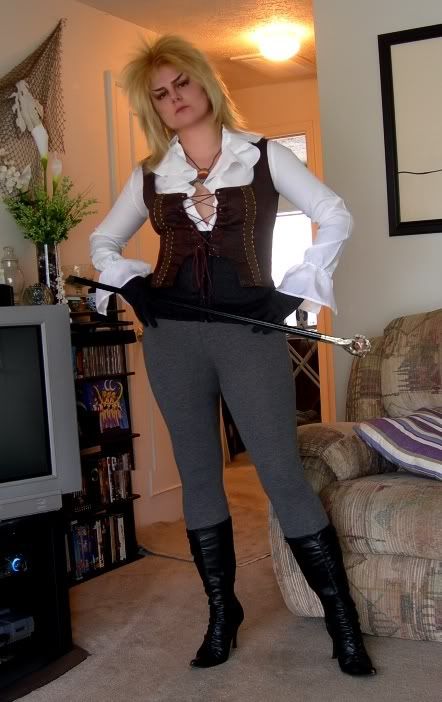 I may add a few extensions to the wig, but this is the completed costume!
(A real photoshoot with a more appropriate background is coming soon!)

PS - Should I be sexually concerned about how dressing like Bowie is sort of turning me on?