Labyrinth obsessed + costume + boredom + photoshop =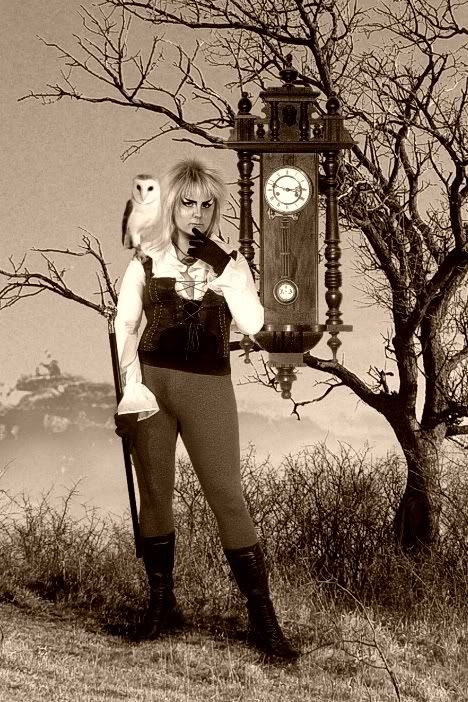 Haha, that's the resulting concoction.

I'm STILL irked that locating a good backdrop for a REAL photoshoot has proven to be nearly impossible!

*sigh*

FL is visually like THE most un-Labyrinth-like place EVER!

Some other, unofficial (and boring) pics of the costume can be found HERE.

I know some of you wanted to see better pics and I'll keep my eye out for better locations still, but until then... Enjoy.